Privacy
By filling in the Domain Name Enquiry Form you provide us with a certain amount of information about yourself and or your business.
This statement is to give you our assurance that :
All information you do provide will be treated confidentially in accordance with the Data Protection Act 1998.
i) None of your personal information will be disclosed to any third party for any purpose.
ii) We do not record or disclose any other information about you in any other manner.
iii) We will only contact you in relation to the sale of a domain name or domain names in which you expressed an interest in your enquiry and any additional related domain names directly relevant to your enquiry or subsequent requests. We will not contact you concerning any other goods or services.
For more details please visit the data section of our general terms and conditions.
Click here to return to the Domain Name Enquiry Form.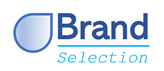 ---