---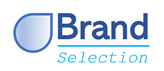 ---
We are a boutique domain name consultancy and domain name brokers. We have been working the domain name field since 1998. Formerly we have offered domain name hosting, website registration and website development services, but since 2010 we have just focussed on the core domain name consultancy, branding and premium domain names sales part of the business.
We offer considerable expertise in this field and have brokered the sale of some of the top .uk premium domain names sold during this period. We consider ourselves foremost amongst UK service providers of domain name consultancy services and also domain name brokerage services. Our primary specialist expertise relates to UK domain names although we do also have a great deal of expertise in the field of International premium domain names, in particular the .com domains and .net extensions. Other specialisms includes Spanish language premium domain names.
Our office is based in London, UK which has proven to be a great location to serve our UK and International customers.
If you wish to contact us please use the contact form or email us please at that address shown above. (We no longer offer telephone sales and support).